赌桌上对付这八种人的秘诀【四至七种】

how to win gambler money at the gambling table【4-7】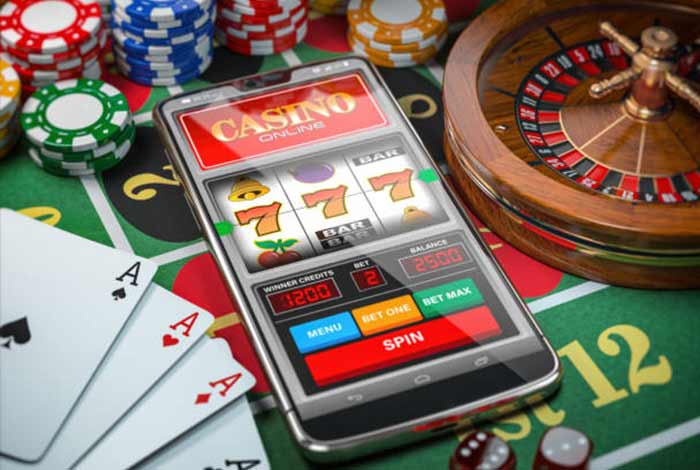 赌桌上对付这八种人的秘诀【四至七种】
how to win gambler money at the gambling table【4-7】
第四种类型玩家是紧凶型。我们可以打一个比方,紧凶型玩家好比是猎豹,拿到弱牌他们会主动弃牌,但是如果拿到了好牌,他们就会对对手穷追猛打。就拿港式五张牌来说,如果一个紧凶型玩家拿到了一张A底牌,他可能一下子就下大注。由于是第一张牌,接下来会出现什么牌没有人知道,所以一个保守的玩家看到对方刚开始就下大注,很可能就会弃牌。但也有人会跟下去,如果紧凶型玩家第二张牌依然很好,比如说是A或是老K,那这时他很有可能会拾注。如果你遇上了这样的玩家,你当然要非常慎重。如果你跟着他一样紧凶,万一手气不好,一把就要输惨。当然,紧凶型玩家在玩牌过程中也会出现骑虎难下的情形,比如刚开始两张牌很好,但后面的牌越来越差,这就是考验他的时候。他是应该弃牌呢?还是继续玩下去?弃牌觉得太可惜,毕竟已经投入了不少筹码。继续玩下去,有可能会输得更惨,但也有可能收底。紧凶型玩法需要玩家有超强的克制力和判断力。
The fourth type of player is the tight-aggressive type. We can use an analogy, tight aggressive players are like cheetahs, they will actively fold with weak hands, but if they have good hands, they will chase their opponents. In the case of Hong Kong-style five-card cards, if a tight aggressive player has an ace, he may make a big bet all at once. Since it is the first card, no one knows what will come next, so a conservative player will likely fold when he sees his opponent making a big bet in the beginning. But some people will follow, and if the TAG is still good with a second card, like an ace or old king, then he is likely to pick up. If you encounter such a player, of course you have to be very careful. If you follow him as tight and fierce, in case of bad luck, you will lose miserably. Of course, tight-aggressive players will also find it difficult to ride a tiger in the process of playing cards. For example, the first two cards are very good, but the later cards are getting worse and worse. This is the time to test him. Should he fold? If you keep playing, you may lose even more, but you may also end up at the bottom. Tight-aggressive gameplay requires players to have strong restraint and judgment.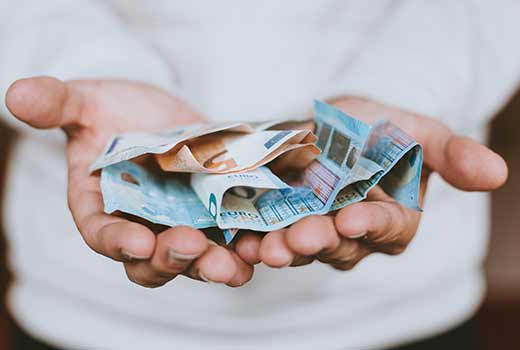 第五种类型的玩家是疯狂型。疯狂型玩家就像乱世中的那些枭雄和老大,在他们看来,牌桌就是一个个山寨,在这里比的不是技术和运气,而是胆子,有胆子就有饭吃,胆子越大就能吃得越好。疯狂型玩家最喜欢千的事莫过于诈唬,他可能手里拿着最烂的牌,却想吓唬别人的好牌。跟疯狂型玩家玩牌你应该保守一些,他们虚虚实实,很难判断,所以你必须非常审慎,以免吃亏。如果没有好牌,你不要轻易跟疯狂型玩家对决;如果你拿到了一副非常好的牌,那你就应该想办法将计就计,引诱疯狂型玩家进行诈唬,把他狠狠地收拾一顿。
The fifth type of player is the crazy type. Crazy players are like those heroes and bosses in troubled times. In their opinion, the poker table is a copycat. Here, it is not skill and luck, but courage. If you have the courage, you will get food. Eat better. There is nothing a crazy player likes to do more than bluffing. He may have the worst hand in his hand, but he wants to bluff someone else's good hand. You should be conservative when playing with crazy players, they are hard to judge, so you have to be very careful to avoid losing money. If you don't have a good hand, you don't want to play against a crazy player; if you have a really good hand, you should find a way to trick the crazy player into bluffing and clean him up hard.
第六种类型的玩家是松凶型。松凶型玩家,顾名思义就是看起来不凶,但实际上却非常凶的一类玩家,这类玩家有点类似于笑面虎,笑里藏刀,杀人于无形,电影《赌神》中的高进就属于这类玩家。有时候,一个松凶型高手故意输掉小锅,目的是为了在后面引诱对手深入,赢取大锅。松凶型玩家喜欢后发制人,先让别人得瑟,自己装乖,等到最后时,给别人致命-击。碰上这样的玩家,你首先要把他识别出来,知道他是松凶型玩家,然后处处要把他考虑成城府很深的人,他的任何动作都可能有弦外之音,摸透了他的宦细,你才知道对付他的方法。
The sixth type of player is the loose-aggressive type. Loose and fierce players, as the name suggests, are players who don't look fierce, but are actually very fierce. This type of player is a bit like a smiling tiger, hiding a knife in a smile and killing people invisibly. Gao Jin in the movie "God of Gamblers" belongs to this category. player. Sometimes, a loose-aggressive player deliberately loses the small pot, in order to lure the opponent to go deeper and win the big pot. Loose-aggressive players like to attack others later, let others get shy first, pretend to be obedient, and at the end, give others a fatal blow. When encountering such a player, you must first identify him, know that he is a loose and fierce player, and then consider him as a person with a deep sense of stoicism everywhere. Any of his actions may have overtones. Fine, you know how to deal with him.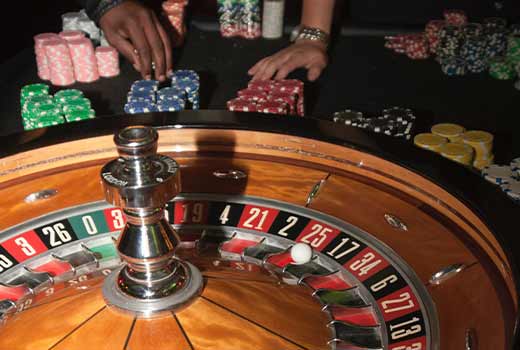 第七种类型的玩家又叫跟注站。所谓跟注站,有点类似于一根筋,他们不懂得在适当的时候弃牌,跟注站虽然不怎么激进,但是他们会持续不断地跟注。这样的玩家比较少,如果出现的话,大多是玩牌经验不是很丰富的玩家。与跟注站玩牌,你不要吓唬他,因为可能会把他们吓跑,你也像他们一样,痴痴呆呆的,一直跟下去,这种策,略可以让你赢取更多的筹码。当跟注站表现得激进时,这说明他拿到了一-副非常 好的牌,这时候你就不应该继续跟他玩下去了。
The seventh type of player is also called a calling station. The so-called calling station is a bit like a rib. They don't know how to fold at the right time. Although the calling station is not very aggressive, they will continue to call. Such players are relatively rare, and if they appear, most of them are players who are not very experienced in playing cards. Playing with the calling station, you don't scare him, because it might scare them away, you too, like them, go crazy, keep calling, this strategy will allow you to win more chips. When the calling station is aggressive, it means he has a very good hand and you shouldn't keep playing with him.
专业游戏破解 | 手机在线网赌作弊干扰器 | vxxvo.com | 香港joker遊戲破解干擾器 | 马来西亚mega888游戏破解干扰器 | 918kiss赌博游戏干扰器