自己玩赢的不爽为什么还卖?

Why sell jammers?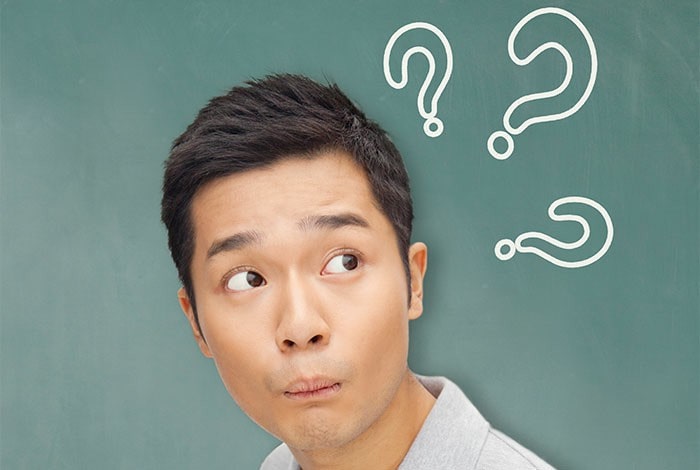 自己玩赢的不爽为什么还卖?
Why sell jammers?
前几篇文章中我分别解答了【干扰器真的有用吗?】、【干扰器的破解工作原理】的疑问,如果没有看的小伙伴本请抽空看一下,这样你会更加的深入了解游戏干扰器产品。
In the previous articles, I answered separately 【 gambling-jammers-is-really?】、【how jammers work】If you don't have a look, please take the time to take a look, so that you will have a more in-depth understanding of game jammer products.
既然有干扰器这种神奇的东西存在,那么一定会有人来反问了,你们自己有货为什么不自己去打还要公开的拿出来卖呢?自己玩赢的它不香吗?
我非常能够理解问这问题的人,因为这是一个非常现实的问题。那么我就来为大家分几个方面来解释一下为什么要把干扰破解器这产品拿出来卖的原因。
Since there is such a magical thing as jammers, someone will definitely ask, why don't you have the goods yourself and sell them publicly? Doesn't it fragrant if you win by yourself?
I can understand the person asking this question very well, because it is a very real question. Then I will explain to you the reasons why the interference cracker product is sold in several aspects.
问:赌场里的实体机为什么不去打?
答:赌场它不是菜市场,不是每个城市都有的,况且我们中国法律是不允许有赌场的。现在的中国地区基本没有游戏机赌场了,即使有那么也是偷偷摸摸开着也开不长久更加没有人知道,我们又不是上帝,人家开没开,开在哪,老板有没有雄厚资金我们都不知道,穷老板我们搞他们没意思,搞不到钱。富老板除非脑子被驴踢了敢在中国现在这个禁赌禁黑的高压政策下顶风作案,所以卖产品更加符合利益。
Q: Why don't the physical machines in the casino play?
Answer: Casino is not a vegetable market, not in every city, and our Chinese law does not allow casinos. There are basically no gaming casinos in China now. Even if there is, it is secretly opened and it will not last long. No one knows. We are not gods. We did not open it or where it was opened. We don't know whether the owner has strong funds or not. , Poor bosses are boring, we can't get money. The rich boss, unless his brain is kicked by a donkey, dare to commit crimes under the current high-pressure policy of banning gambling and banning criminals in China, so selling products is more in line with interests.
问:手机里的在线网络盘为什么不去打?
答:由于中国法律不允许,中的禁赌政策非常严格。中国的哪些手机网络在线赌场都是一些昙花一现,都是一些今天一个名字,明天一个名字,后天就倒闭的那种。非常不稳定,要知道我们做一个平台的破解数据,是要做非常大量的数据采集进行解码分析的,是一个巨大的工作量,这种开十天半个月的就倒闭的平台我们是不会去做的。但是境外的哪些平台就相对比较稳定,比如918kis mega888 pussy888等等都运行了几年,所以更加适合我们去渗透这些稳定赌盘的数据。
那么有些人会问了,你们可以去打境外的那些赌盘来赢分赚钱啊。
你怎么就知道我们没打过?我们当然打过了,没打过没变成现金过,我们如何知道我们的干扰器产品能正常工作。只是会有诸多其他阻碍困难。
困难1:买分需要用当地货币才行,我们还要去找第三方支付渠道去换汇买分,换的汇率还不稳定。洗分还要再去换汇率,一来一去是个麻烦事。况且中国的银行对每一个人换汇的额度都是有限制,我们不可能找几百上千人来去做我们这个的换汇吧,为了赚点打分这个钱不值当这么闹腾。
困难2:一个账户赢的频率太多,赢的数目太多,那些代理没钱出,卷分跑路的都遇到好几个,赢少了扣除来回汇率没钱赚,赢多了代理又跑路了,心累了。
困难3:有时候一下子中的太多了,赢到游戏公司的风控水平线之上了,游戏公司还会进行封号。
困难4:人在国内,玩国外的平台游戏需要使用国外的网络才可以,国内使用国外网络是一个烧钱的事,普通的VPN是不行的,普通几十块几百块买的那种VPN都是糊弄你们这些小白人群的,都是一些公共IP(公交车万人轮的东西)。搭建专业的网络隧道是一个费钱的事。
困难5:这也是压倒我们不怎么打分赚钱的最后一根稻草,中国禁赌非常之严厉,抓到就是吃窝窝头。为了一点小钱进去吃几年窝窝头,实在是捡了芝麻丢了西瓜,我们至今还没有傻到往驴群里去窜。
这5大困难每一难都是挑战,每一难都很艰难,不要说让我们出国到你们哪里去打分赚钱,不存在的事。当下疫情这么不稳定,出国在外无依无靠,你这是让我们在钱和命之间做选择!
Q: Why doesn't the online network disk in the mobile phone be played?
Answer: As China's laws do not allow it, China's gambling prohibition policy is very strict. Which mobile phone network online casinos in China are short-lived, all of which have a name today and a name tomorrow, and they will go bankrupt the day after tomorrow. It is very unstable. We need to know that we have to do a very large amount of data collection for decoding and analysis when we make a platform for cracking data. It is a huge workload. We don't want this kind of platform that goes bankrupt after ten and a half months. Will do it. However, which platforms overseas are relatively stable, such as 918kis mega888 pussy888, etc. have been running for several years, so it is more suitable for us to penetrate these stable betting data.
So some people will ask, you can go to those overseas betting markets to win points and make money.
How do you know we haven't played? Of course we have played, never turned into cash, how do we know that our jammer products can work normally. It's just that there will be many other obstacles and difficulties.
Difficulty 1: You need to use the local currency to buy points. We have to find a third-party payment channel to exchange foreign currency for points. The exchange rate is not stable yet. It is a troublesome thing to wash the points and exchange the exchange rate again. Moreover, Chinese banks have restrictions on the amount of exchange for each person. We can't find hundreds or thousands of people to exchange currency for ours. In order to earn some points, this money is not worth such a fuss.
Difficulty 2: An account wins too often, too many wins, those agents have no money to pay, and a few scoring runaways have encountered several, winning Without deducting the round-trip exchange rate, there is no money to make, and the agent runs away after winning more, and I feel tired.
Difficulty 3: Sometimes there are too many at once, and the game company's risk control level is higher than the game company's title.
Difficulty 4: People in China need to use foreign networks to play foreign platform games. Domestic use of foreign networks is a money-burning thing. Common VPNs are No, ordinary VPNs bought for tens of hundreds of dollars are used to fool you young people, and they are all public IPs (things for tens of thousands of people on buses). Building a professional network tunnel is a costly task.
Difficulty 5: This is also the last straw that overwhelms our inability to make money by scoring. China bans gambling very strictly, and catching it is to eat wowotou. We went in for a little money to eat at Wowotou for a few years. We really picked up sesame seeds and lost watermelon. We have not been stupid enough to run into the group of donkeys.
Each of these 5 major difficulties is a challenge, and each difficulty is very difficult. Don't say let us go abroad to score and make money with you, there is no thing. The current epidemic is so unstable, and there is nowhere to go abroad. You are letting us choose between money and fate!
总结如下:
1:干扰器并不是什么秘密武器,人人都知道的东西,并且网上也有很多商家再卖,人家能卖我们为什么不能卖,再说我们的技术可不是一般技术人能比的。
2:中国禁赌非常严厉,中华大地上大大小小的赌场基本已经消亡殆尽了。想打却无处可打,算的上是一种悲哀!
3:由于禁赌严厉,网络在线赌场平台也是非常不稳定。
4:打境外在线赌盘赢赢的分数变现存在诸多困难,全球疫情变化无常,即使肉身出国,在外也无依无靠。我们是用技术吃饭,干扰作弊产品更加符合当下利益。
The summary is as follows:
1: Jammers are not a secret weapon. It is something everyone knows, and there are many online shops selling them again. Why can't we sell them if they can sell them? Let's talk about us. The technology is not comparable to ordinary technical people.
2: China is very strict against gambling, and casinos of all sizes on the land of China have basically disappeared. Want to fight but nowhere to fight, it is a kind of sadness!
3: Due to the strict ban on gambling, the online casino platform is also very unstable.
4: There are many difficulties in realizing the scores won in online betting abroad. The global epidemic is fickle, and even if you go abroad physically, you are helpless outside. We use technology to eat, and interfering with cheating products is more in line with current interests.
专业游戏破解 | 手机在线网赌作弊干扰器 | vxxvo.com | 香港joker遊戲破解干擾器 | 马来西亚mega888游戏破解干扰器 | 918kiss赌博游戏干扰器